Services
Streamline Telecom is proud to offer our clients a variety of services that fall under the umbrella of information, security, and communications infrastructure. Details about each of our services are listed below.
Network & Structured Cabling Services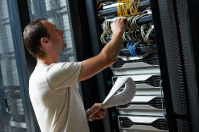 Streamline Telecom's network cabling services include the design, installation, and maintenance of systems for voice and data communication for offices, data centers, schools, hospitals, and other commercial buildings.
Learn More
Card Access Control Systems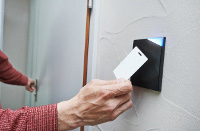 Streamline Telecom has experience installing access control systems for a wide variety of clients in both the public and private sectors. Typical customers for these types of systems include hotels, office buildings, government buildings, and schools.
Learn More
Security Camera Systems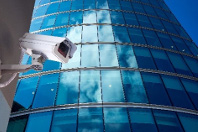 With our security camera installation service, we have the ability to install IP or analog commercial surveillance camera systems consisting of as little as 4 cameras right up to large-scale systems consisting of 300 cameras or more. Camera systems help deter crime and reduce liability by providing an unbiased record of events.
Learn More
Audio/Visual Solutions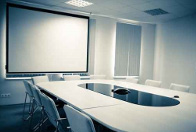 Streamline Telecom can install a variety of audio/visual equipment typically used in commercial buildings. This includes TVs and speakers for conference rooms, microphone systems, projectors, video conferencing systems, and touch panel control and room scheduling systems.
Learn More
Sound Masking Systems
Sound masking allows privacy of phone calls or conversations in an open office environment.  It reduces distracting noises and allows employees to be more productive. 
The system works by actually introducing a constant low-level background noise that is not readily noticeable, but serves to mask disruptive sounds. 
It can be counter-intuitive that distracting noise can be masked by introducing a sound, so it may help to use an analogy related to light.  If someone is blinking a flashlight in a dark room, many people would consider that very distracting.  However, if the lights in the room are turned on, the blinking light would hardly be noticeable.  This is the way that sound masking systems reduce distracting noise.   
Cell Boosters
Installation of cellular booster systems will improve cellular service within a building or office.   Given how much we depend on mobile devices in today's world, having good cell service throughout your building is important for employees and customers alike.  Streamline Telecom uses equipment from   Wilson Electronics in the cellular booster systems we install.