Why Combining Cloud-Based Phone Systems with On-Premises Systems Is a Bad Idea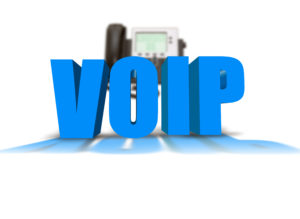 If you're comfortable with onsite communication systems in your workplace, switching over completely to cloud-based phone systems might seem risky, and maybe even a little daunting. Choosing a "hybrid" method to ease into a cloud-based phone system might seem like a good idea to start, but you might be signing yourself up for even more headaches than if you were to make a full migration from the beginning.
We've rounded up five misconceptions about combining the two systems in your office to help give you some peace of mind about making the jump to the cloud.
1. You Won't See the Benefits of Either System by Trying to Maintain Both
While you may feel like you're getting more out of your initial investment by trying the hybrid approach, you'll spend most of your time trying to keep up with maintenance and updates rather than taking advantage of the positive features of either system.
Not convinced? Keeping your on-premises system will require you to:
Maintain multiple non-integrated systems (since your cloud system won't integrate with your on-premises system)
Regularly update hardware and software, which can be costly
Manage complex licensing
Pay ongoing maintenance and consulting fees
Source outdated hardware parts
2. Maintaining Two Systems Will Ultimately Cost You More
Operating two completely different systems in your office will definitely be reflected in your monthly budget. You can reduce your total cost of ownership (TCO) by simplifying your setup to a single system (and one single bill). Choosing to go with a full cloud migration instead of trying to maintain both will simplify the management and troubleshooting of your phone system while also allowing you to integrate several business apps into one communication service.
In fact, one study showed a 3-year cloud-based system saved up to 39% in TCO compared to a 3-year on-premises upgrade.
3. Sticking With What You Know Isn't Always Better
Your familiarity with your on-premises system isn't reason enough to keep it around as you introduce a VOIP phone system to your office. In fact, moving everything to the cloud will greatly simplify your IT, rather than trying to synchronize an outdated onsite system with the cloud.
According to an infographic produced by 8×8, a leading provider of global cloud-based communications, a cloud-based system can simplify your IT with:
One system supporting multiple locations and workers
Integration of multiple communication features in one solution
Centralized administration with one management interface
Simple scalability as business needs change
Streamlined single billing that includes telephony, unified communications, and contact center costs
Automatic upgrades to the latest technology and features
4. Outdated On-Premises Systems Can Be Far Riskier Than Moving Everything to Cloud-based Phone Systems
Many who cling to their on-premises systems claim they do so for security reasons. People are skeptical of allowing sensitive information to live in the cloud rather than in their own offices where they feel they have more control over its safety. However, this simply isn't the case. According to Jeff Blackey, Senior Vice President of Marketing at Broadview Networks, users are best protected with a 100% cloud-based system.
"On-premise solutions are installed locally, on a company's own computers, phones, and servers, and are subject to local disasters, local thefts and local hacks in a typically insecure environment," Blackey said. "Meanwhile, cloud-based systems are hosted on the vendor's servers, accessible through an encrypted web browser leaving nothing on-site to be vulnerable to hacking, theft or even damage. By having your system hosted in the cloud, you get carrier-grade security out of the box," he added.
5. A Full Migration to Cloud-based phone systems Doesn't Require Any Expertise on Your Part
If your main concern about transitioning to a cloud-based system is a lack of knowledge on the subject, you can rest easy. You don't need to understand how to operate or maintain a cloud-based communications system because your cloud service provider will handle all of that for you.
Streamline Telecom can help you make the switch from an on-premises system to cloud-based phone systems. Reach out today for more information or a quote!