Structured Cabling Challenges Posed by a Presidential Debate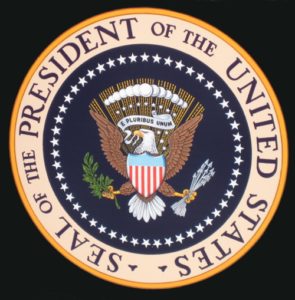 As the 2016 presidential election wound down, the presidential and vice presidential candidates squared off in a series of televised debates at various sites around the country.  Record numbers of Americans tuned in to watch the debates, either on TV or via live streaming online.  While viewers saw some pretty dramatic moments in the debates, what they didn't see is the countless hours of work done by structured cabling contractors to prepare the debate sites for the big events.  Here are some unique challenges that contractors working at these events needed to overcome.
Event venues not purpose-built for multimedia events
The first challenge a data cabling contractor helping to prepare a location for a presidential or vice-presidential debate would face is that in many cases, the venues are not necessarily chosen because of their suitability for such events.
For example, the venue chosen for the 2016 vice presidential debate was actually the basketball stadium at Longwood University in Farmville, Virginia.  The "media center" for that debate, where hundreds of journalists from around the world set up camp during the event, was actually the student rec center (which was closed down for an entire semester to accommodate the event).
Needless to say, neither one of these buildings would be the first choice from the perspective of a data cabling contractor.  To say the least, it means that the contractor will have to think outside the box to come up with creative solutions.
Building temporary infrastructure from scratch
Contractors working to prepare an event site for a debate will basically need to create the type of infrastructure normally found in the offices of a large corporation from scratch—and then tear it all down after the event.  In order to prepare for the 2008 presidential debate at Belmont University, for example, the structured cabling contractor had to do the following:
Install 740 workstations with voice and data cabling and over 300 video outlets
Set up 750 single line telephones
Install 400,000 feet of fiber optic, cat 5e, and coaxial cable
Create circuit extensions to the satellite trucks and media platforms of all the major TV networks
Of course, everything had to work perfectly as a live television audience of 63.2 million people tuned in to the debate—so, no pressure.
Dealing with many different parties with competing demands
Any data cabling contactor will tell you that it's hard enough meeting the demands of one client.  A contractor preparing an event venue for a presidential debate will need to please many stakeholders, including government agencies, media outlets, and of course the presidential campaigns themselves.  These stakeholders will each have their own agendas and lists of demands, which in some cases will likely be mutually exclusive.
In addition to all of the challenges mentioned above, the contractors preparing the debate sites will have limited time to plan, and will likely have to make many last-minute adjustments to plans as events unfold.
One has to wonder–for the structured cabling contractors involved, is the privilege of helping to put on a historical event worth the work, frustration, stress, and pressure?  Only they can answer that question, but one thing is for sure: they'll know they were successful if, after the presidential debates are over, nobody is talking about them.